Rondex has been in the automotive paint business for a long time – 47 years, to be precise. In the time since the company was founded, automotive finish products have come a long way. We pride ourselves on our ability to keep abreast of the constant changes in our industry. We don't choose our products out of allegiance to our suppliers. We select them carefully based on their ability to exceed the needs of our customers, and theirs.
For those customers who need the best in waterborne paints, we offer two lines – Cromax Pro® is an entire system of waterborne basecoat that is designed to maximize productivity and profitability.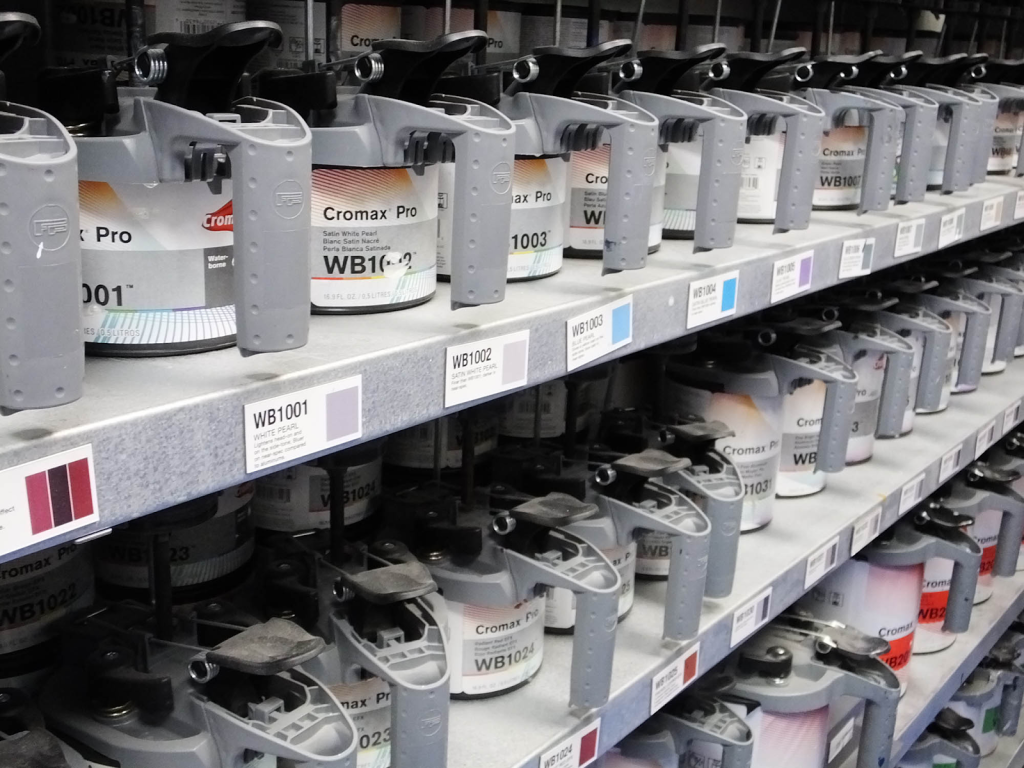 We also offer Standox® waterborne basecoat, a quality system designed to minimize the number of steps and distractions involved in application to allow the technician to concentrate on producing impressive results that will keep your customers coming back.
Nason® Finishes is a great solution for high volume shops that need to perform quick, cost-limited work while maintain high quality standards. It's from DuPont Performance Coatings.
Transtar NoMiX® is for our customers who recognize that solvent based painting isn't going away anytime soon, and can help them maximize productivity without an expensive change in equipment, steep learning curve for technicians, or longer turnaround time. It's a low VOC basecoat product that adheres to the most stringent regulations in North America.
Whatever your needs or preferences, Rondex has the products and expertise you need to maintain your edge in this competitive industry.