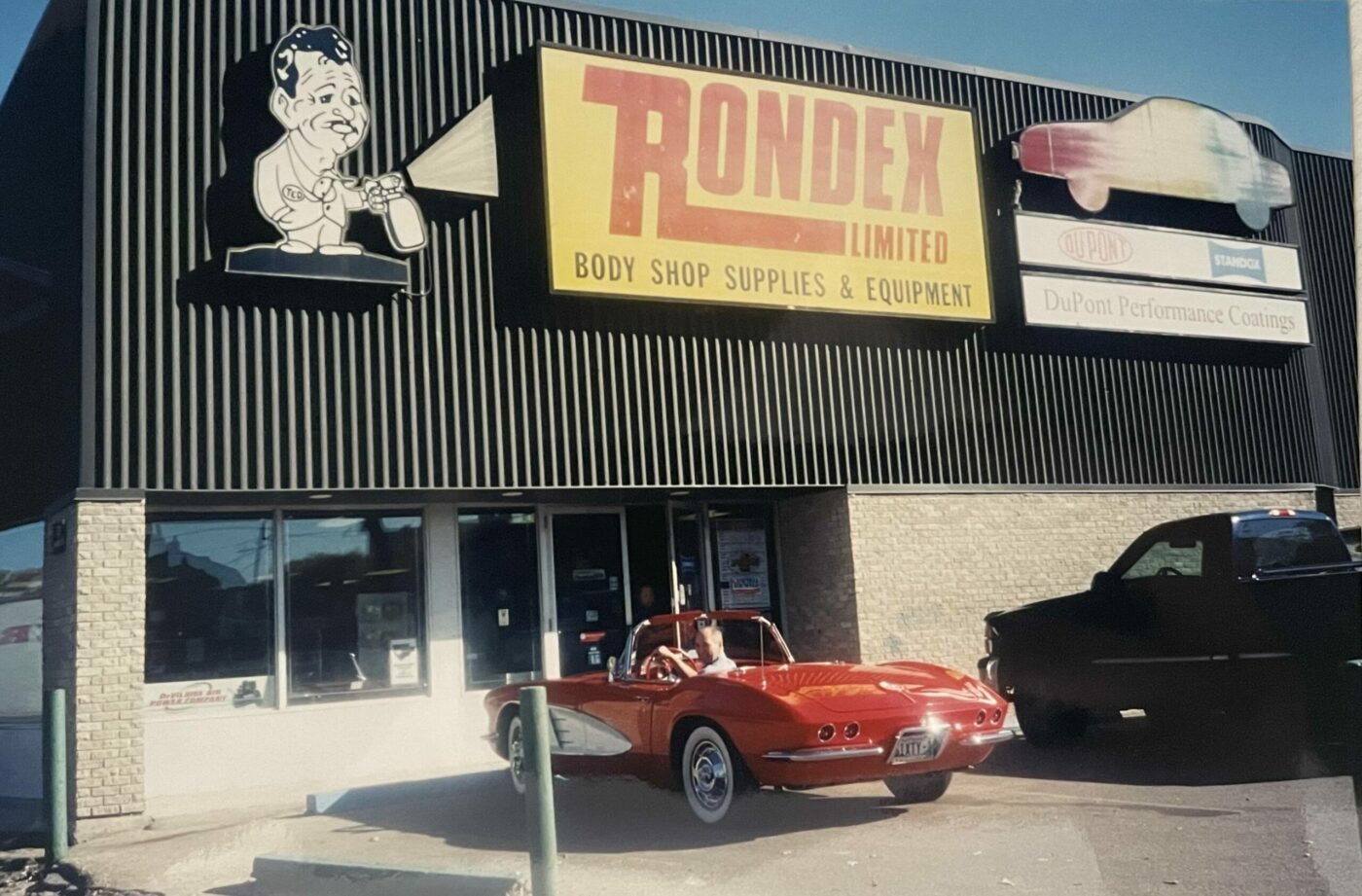 We're a family-owned holding company with 50 years of experience that is dedicated to helping the Canadian automotive industry. From national brands, local storefronts, or DIY projects, our portfolio of businesses has grown to deliver a Canada-wide, end-to-end service offering that you can't find anywhere else.
Every step we take to grow our business means we have a bigger footprint to arm you with the products and knowledge you need. Every location is an opportunity to bring new ideas and offerings to the table. Every transaction is a way to get to know you and your business better.
At each point in the supply chain, we pride ourselves on moving forward with honesty and integrity. Because when you deal with Rondex, you know we will be there at every stage of the journey, with a full spectrum of support designed to drive your business or project forward.
Our History
Ted Greenwood and his sons Ron and Dexter started Rondex in the summer of 1972. Their strategy was to change the body shop industry by offering quality products and superior service. In order to accomplish that, Ted partnered with the very best in the industry, which at that time was Dupont Automotive Finishes and DeVilbiss Compressors and Spray Booths. Also, Rondex was the first to do many things: computerized systems, in-house repair on air tools and compressors, and hold trade shows and product information seminars. Rondex took the Body Shop Supply business out of the back lane and onto the front street.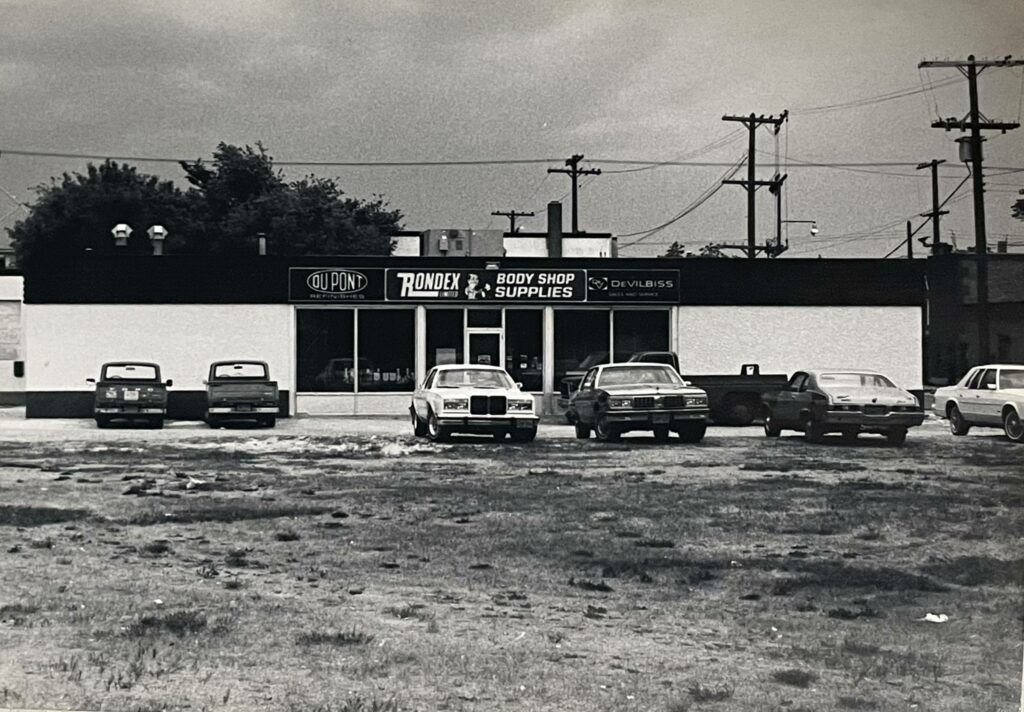 Things have changed since the late Ted Greenwood first opened the doors in 1972. Ted's legacy continues on with his grandsons Bret & Everett. Rondex is now part of The TED Group, a family-owned and operated PBE Jobber Business currently located in Canada with its head office in Winnipeg.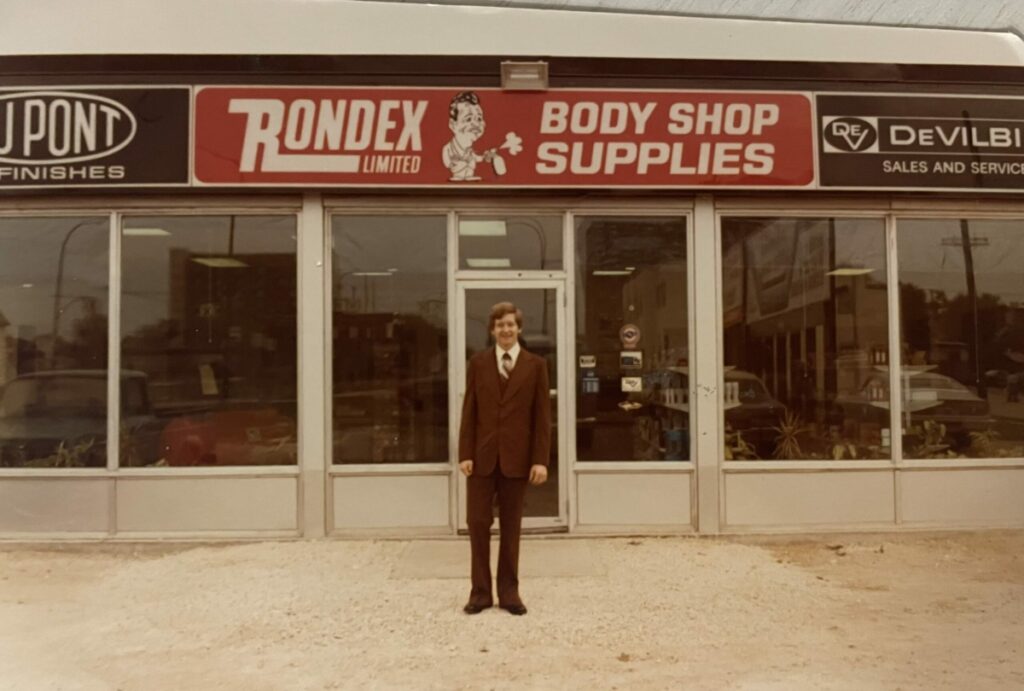 For 50 years we have provided the Best Service, Autobody Paint & Supplies, Industrial Coatings, Equipment and Fasteners throughout Canada. We now have a total of 15 locations located in Winnipeg, Nanaimo, Victoria, Hamilton, Toronto, Calgary, Edmonton, Salmon Arm, Vernon, and Kamloops.
Our Vision
The most respected and trusted in the industry
We work hard every day as a Team to make Rondex the largest and most respected and trusted family-owned and operated PBE Jobber Business in North America.
Our Mission
Undisputed Marketplace Leadership
We are the first choice for collision repair facilities by providing the best products, services and solutions to exceed their expectations. We continually grow and develop to outperform our competition.
Our Values
CUSTOMER SERVICE
We go to extraordinary lengths to satisfy, delight, and wow our customers – we aim to exceed their expectations and make them advocates for our business. We are constantly improving our value to customers by providing high quality products, extraordinary service, and competitive prices.
ENERGIZED WORK ENVIRONMENTS AND TEAMS
Our success is a result of our commitment to a work environment that motivates employees to grow and succeed – individually and as a team. We recognize and reward our employees' efforts, skills, and results.
GETTING BETTER TOGETHER
We improve and grow together by unleashing our collective creativity and intelligence.
FAMILY
We are a family. We respect and appreciate each other, encourage each other to grow, and treat each other with appreciation, honesty, kindness, and humility.
BEST PEOPLE
We attract, develop and retain the best talent for our business and encourage that talent to grow personally and professionally to achieve engagement, happiness, and success. We create a supportive work environment by consistently demonstrating a can-do, positive attitude.